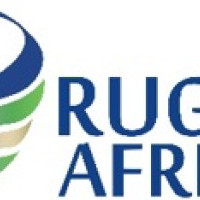 A little over a year ago, few people outside of South African rugby circles would have heard of Babalwa Latsha. That changed dramatically in January 2020, when the law graduate from Khayelitsha made history as the first professional rugby player in South Africa – and Africa.
Since then, she has racked up accolades – and inspired a new generation of potential players as an #Unstoppable Rugby Africa Ambassador.
"My journey in rugby has been quite explosive and inspiring," admits Latsha, who was introduced to the sport in college and "has never looked back". "Sport has given me a kind of refuge, and I hope that women's rugby becomes a refuge for many young women, opening up life-changing opportunities, coupled with a solid education. I would love to see women's rugby, especially in Africa, grow in leaps and bounds and become a massive global force.
This unwavering passion for rugby, and Latsha's willingness to share it, led her to be selected as one of 12 women on the continent to be recognized by Rugby Africa as an unstoppable force in the promotion and development of the game. among his peers.
"She is a true ambassador, dedicated to sport and determined to lead by example on the world stage. Not only has she strengthened the profile of women's rugby in her home country and on the continent, but she is also unwavering in her determination to pass the baton and attract more professional clubs to women's rugby in South Africa and beyond. the continent ". enthuses Coralie van Den Berg, Executive Director of Rugby Africa.
A pioneer of progress / beyond the norm
Latsha's athletic physique makes her an ideal person for the physically demanding sport – but has also contributed to the criticisms leveled at her. "This is especially common among women in male-dominated sports; I have been, and still am, criticized for my muscular physique, the way I behave as a female athlete and my strong physical presence, "she reveals. "My existence challenges many norms and standards perceived as being for women. For me, these reviews serve as motivation to change the "norm" and create new standards by constantly working to innovate. "
Latsha began to break into this new ground by sheer luck. Born athlete who had played football and participated in athletic field events, she was studying towards her LLB degree at the University of the Western Cape in 2014 when asked to join the UWC rugby team. Sevens for an upcoming tournament. Her trajectory in the sport since then has been rightly described as meteoric: by the time she graduated in 2018, she had been captain of her country to qualify for the 2021 Women's Rugby World Cup.
"Her incredible leadership skills, coupled with her prowess on the pitch, came to the fore in her testing debut with the Springboks Women during their UK tour in 2018," recalls Maha Zaoui, Rugby Africa Women's Director. . "It made her a natural fit as the skipper for the Rugby Africa Women's Cup in 2019, and Latsha proved it by leading the Springbok women's team to qualify for the Rugby World Cup 2021."
Irresistible both as a player and as an advocate for the sport, Latsha's career has been on an upward trajectory since entering the world stage. Her performance in the Springbok Women's Test against Spain saw her get caught by Spanish club SD Eibar Femenino – and raise the bar for 15-a-side players on the continent, where it still comes down to an amateur sport.
"I had always dreamed of playing rugby abroad, and I worked there – but I had no idea it would happen so soon. For me, it was clear proof that nothing is impossible. From now on, the door for African women rugby players is open, "says Latsha proudly.
The recognition also came head-on: Latsha has been headlining the 2020 Momentum gsport awards as a three-time finalist, in the categories of Momentum Athlete of the Year, Woman of the Year and the new Global Woman in Sport category.
In early February 2021, she was co-opted as a member of the Rugby Africa Player Welfare and Participation Sub-Committee, which reports to the organization's Women's Rugby Advisory Committee (WRAC). This new commission focuses on governance and leadership, competitions, player well-being, development and retention to achieve the strategic goals of women's rugby across Africa.
"Since making history, I have dedicated my efforts to being a good ambassador for women's rugby and to be actively involved in the development of women's rugby. I aim to constantly be an inspiration and to have positive impacts in the spaces I occupy, "she says.
Spring Helix says she is now focused on building her brand "on the biggest stage of them all."
"The prospect of participating in a World Cup is exciting; it is a unique opportunity. There have been some major changes to my routine as I am currently in camp with the Springbok Women's Team until March, as we prepare for the 2021 Rugby World Cup in New Zealand from September 18 to 16. October – and the preparations are unlike any. other competition. "