WHO Africa Online Press Conference on COVID-19 in Africa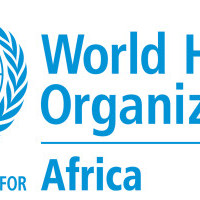 WHO Africa Online Press Conference on COVID-19 in Africa
WHO Africa Online Press Conference on COVID-19 in Africa - NNN.
Related Articles
By Timi Olubiyi, Ph.D.  In today's turbulent business environment, predominantly with the economic recession, inflation, and the disruptive novel coronavirus (COVID19) pandemic, strategy becomes the main source of competitive advantage for businesses and organizations. However, for a strategy to be meaningful, a business must have a reliable and working business and organizational structure. The fundamental problem that occurs in most businesses particularly the nano, micro, and small-sized enterprises in the country is that they operate informally and how to establish a successful and profitable enterprise in a way to satisfy the common and personal interest is complicated. I am delighted to correctly inform you that this issue revolves around sound business structure planning. Hence, when a business and its activities are divided, organized, coordinated, and controlled without duplications and is hassle-free, it is said to be structured. Organizational structure can be seen as ways in which responsibilities and power are […]
Private enterprises: Obstacle to doing business with Government in Nigeria - NNN.
Download logo DLA Piper (DLAPiper.com) has appointed Peter Somekh as Managing Partner of its Africa practice, effective 1 January 2021. The appointment expands Peter's current role as Managing Partner for the Middle East providing him with responsibility for the leadership and day-to-day management of the firm's operations across both regions. Peter takes over from David Church who retired from the firm's partnership in 2020. David will continue to work closely with Peter, Charles Severs, Managing Director for Asia Pacific, the Middle East and Africa and James Kamau, DLA Piper Africa Chair, to complete transition of his role and support Peter in his efforts going forward. With over 200 Africa-focused lawyers across global offices and, through DLA Piper Africa, over 430 lawyers across 20 African countries, DLA Piper has an unrivalled offering across Africa. The firm has performed strongly in recent years having been named International Law Firm of the Year […]
DLA Piper announces leadership changes in Africa - NNN.
The Tony Elumelu Foundation (TEF) (www.TonyElumeluFoundation.org), Africa's leading philanthropy empowering African entrepreneurs, is now accepting applications on www.TEFConnect.com for its TEF 2021 Entrepreneurship Program. The deadline is fast approaching , this year's intervention, which includes funding of $ 5,000, mentoring and training for each selected company, prioritizes the economic recovery of young African entrepreneurs following the severe consequences of the Covid-19 pandemic. To meet the unique challenges of the pandemic, lift millions of people out of poverty and create sustainable jobs across the continent, the Foundation's entrepreneurship program will empower more than 3,500 young African entrepreneurs. The Tony Elumelu Foundation, which celebrated ten years of impact in 2020, empowers a new generation of African entrepreneurs, through the TEF Entrepreneurship Program. Successful applicants receive world-class business training, mentorship, non-refundable seed capital of up to $ 5,000, and global networking opportunities. The program is open to entrepreneurs from across Africa, whether they […]
The deadline to apply for the Tony Elumelu Foundation entrepreneurship program is fast approaching - NNN.