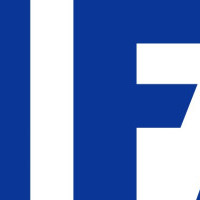 The President of FIFA (www.FIFA.com), Gianni Infantino, traveled to the capital of the Islamic Republic of Mauritania, Nouakchott, for an audience with the President of the Republic, Mohamed Cheikh El Ghazouani. The FIFA President, accompanied by the President of the Mauritanian Football Federation (FFRIM), Ahmed Yahya, spoke about the country's current success as the host of the CAF U-20 Africa Cup of Nations and the rapid progression of the development of soccer in Mauritania.
The meeting also highlighted the development of women's football in Mauritania and the significant investments that are being made to further promote the sport throughout the country.
"The talks with President Mohamed Cheikh El Ghazouani were very positive and we are delighted to see his strong support for the development of football, not only in Mauritania, but throughout the Sahel region," said Gianni Infantino. "The president is committed to being a strong partner for soccer and the evidence is there for all to see. By hosting the CAF U20 Nations Cup, Mauritania has demonstrated its ability to host not only local competitions, but also continental tournaments, which is a key factor in the development of soccer at the national level ".
The FIFA President also took the opportunity to visit the Stade Cheikha Ould Boïdiya, which was fully renovated thanks to funding from FIFA Forward. Officially inaugurated by the FIFA President in 2019, this return visit allowed the FIFA President to see the final product of the renewal process. This included a review of the new facilities, including a restaurant, cafe and merchandise store, enhancing the fan experience and providing a significant revenue stream for the FFRIM, as well as the expansion of the 6,000 seating capacity. to 8,200.
"The redevelopment of Stade Cheikha Ould Boïdiya is a great example of our FIFA Forward project in action and is a great case study for both the construction and operation of an excellent football facility, especially as it plays an important role in the celebration of the CAF U20 in the Nations Cup ", added the FIFA president. "This installation is an example not only for Africa, but for the world. It accurately shows how FIFA Forward funds should be invested to help facilitate soccer play and enjoyment. It's great to see this stadium serving the local community in Nouakchott. "
Positive talks are held with the President of Mauritania - NNN.