Nigerian crossdresser, Okuneye Idris Olanrewaju, popularly known as Bobrisky, has revealed her plans for the lady who drew her face at her back after sending her 1 million Naira.
A fan of Bobrisky identified as Anumba Gift made news headlines after she shared photos of the tattoo she got out of her love for Bobrisky, after the crossdresser saw the photo, she promised to give her 1 million naira and will also sponsor her.
After Anumba Gift confirmed the transfer of 1 million Naira into her account, Bobrisky took to her account to share screenshots of the confirmation message and also lay out her plans for her as well
She wrote; "@anumbagift listen to me. Now that you have received your 1,000,000 that is not all. I want to give you good life !!! Say goodbye to poverty in your life. 1million can't solve all your problems, it can only pay little bills. Now let me teach you how to fish not to give you fish only. I'm giving you three days to think of a business you want to do ASAP hair, cloth, cosmetics etc…
1) I'm giving you 3,000,000 (3million) to start a business, any business you decide to do I promise to promote it for 1y on dis my page.
2) I'm flying you to Lagos, I need to shop hair and cloth for you.
3) give me a date in February I want to sponsor you to dubia for one week. I'm lodging you in one of d best hotel.
4) come to Lagos and get your iPhone 12 pro max"
Anumba Gift's life has just taken a major turn,
See the post below;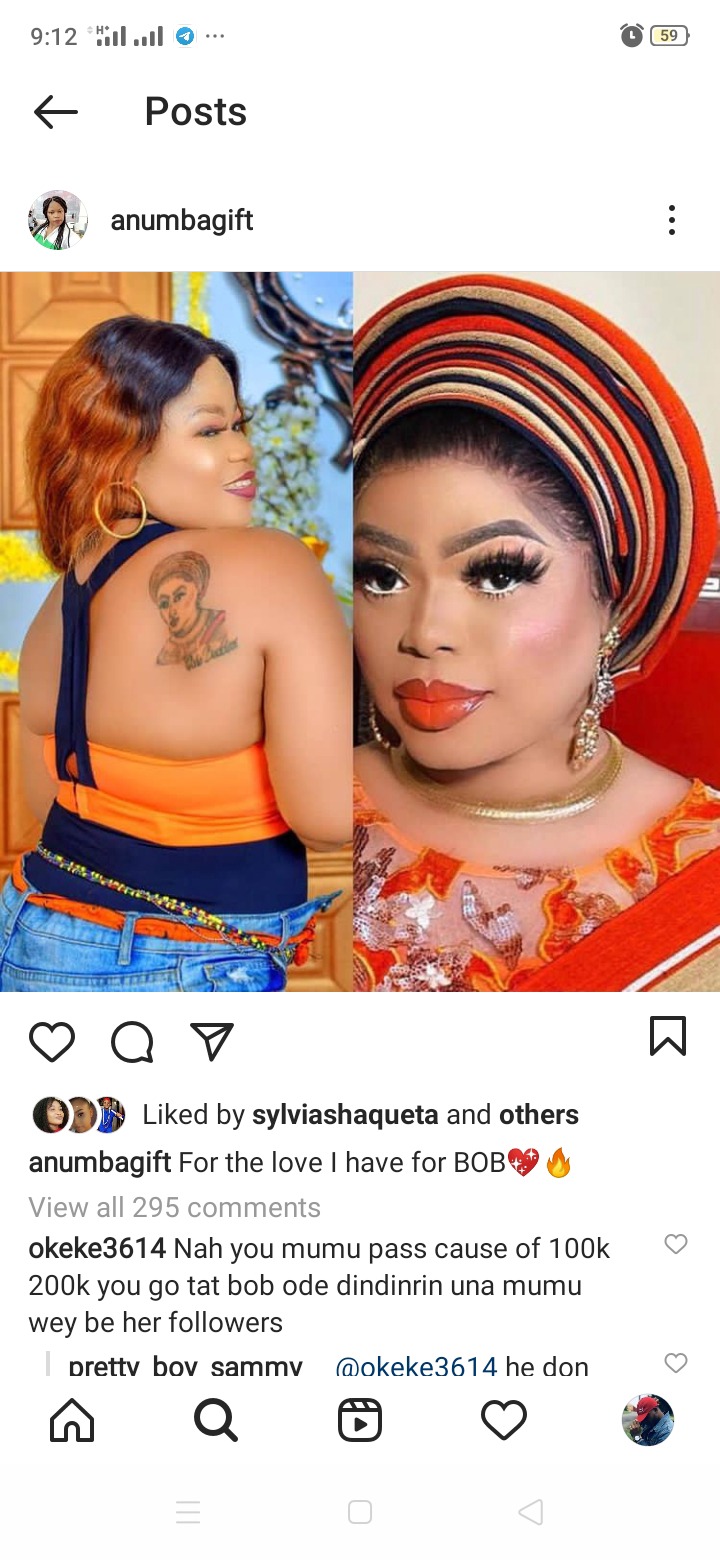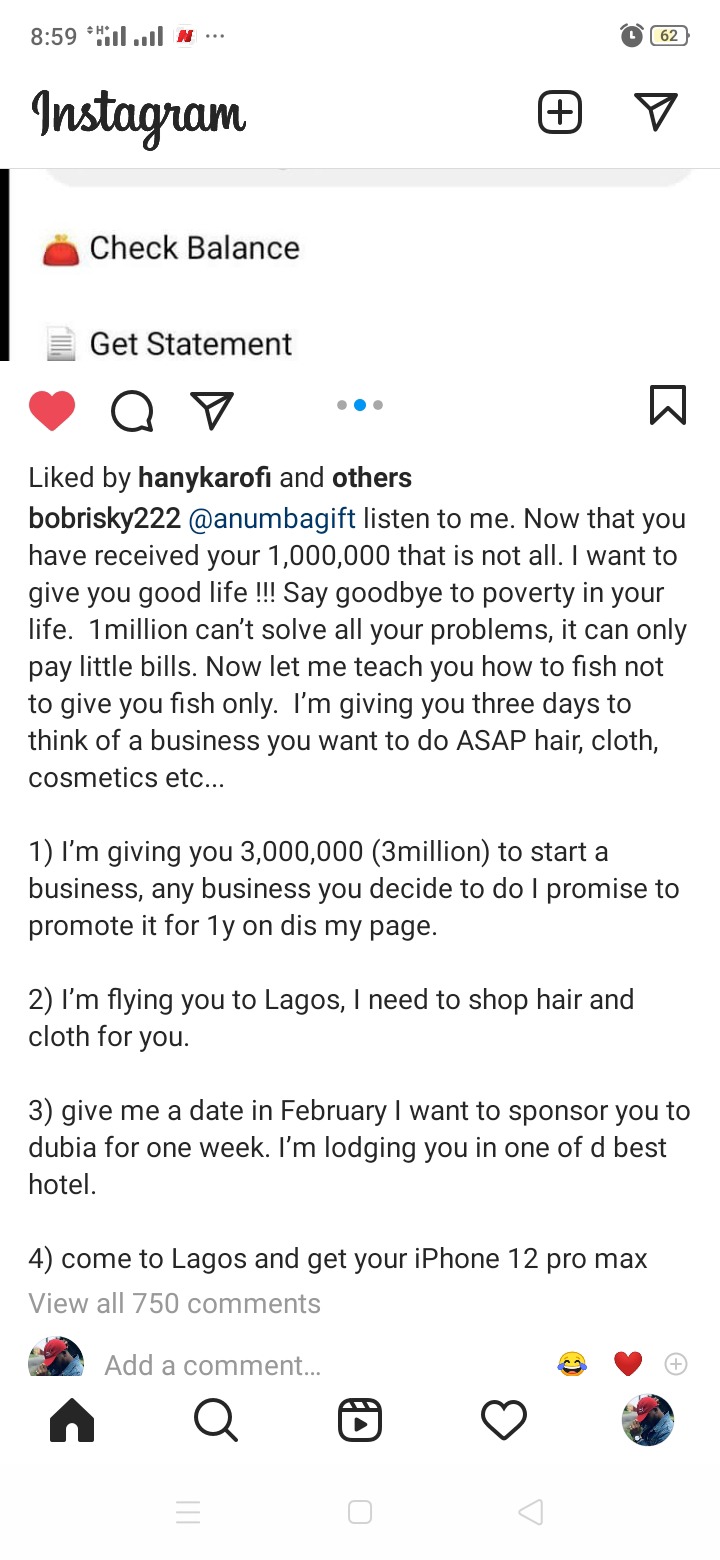 Source: WWW.GHGOSSIP.COM
The post After Bobrisky Finally Credited Anumba Gift With 1 Million Naira, See What She Has Promised Her appeared first on GhGossip.